Industrial Plumbing Supplies and Equipment – NY, Northern NJ, CT
Plumbing & HVAC Supplies
Huge Discounts & Savings
- Over 75 Years of Experience
- Very Large Diversity of Residential and Industrial Plumbing Supplies - See List of Manufacturers
- HVAC System Design, Sizing, and Troubleshooting
- Plumbing System Design, Sizing & Troubleshooting
- Fast Professional Quotes by Highly Trained Associates
- Easy Model/Serial Number Search - Call 908-351-3600 or send us an E-Mail
- Conveniently Located in Hillside, New Jersey - see Store Hours

- Experts in Energy Efficient Boilers, Hot Water Heaters, etc, for Residential, Commercial and Industrial Use
- We Supply Plumbing and HVAC Products to Thousands of Customers in all United States, Canada, etc. with the Fastest Deliveries in NorthEast US, New York Metropolitan Area, NJ, CT, PA.

We Serve:

- Homeowners / Residential Customers
- Schools and other Institutions
- HVAC and Plumbing Parts Dealers
- Government Facilities
- Property Management Companies
- Service Technicians
- Exporters of Plumbing and HVAC Products
- Other Customers

We can source almost any Heating, Cooling or Plumbing Product, Equipment or Part from the Leading Manufacturers, at very low Prices
Solar Products Available

Our company is a reliable supplier of Residential and Industrial Valves and Supplies, Marine Valves, Actuators and other products which are used by technicians, contractors and homeowners throughout North America and indeed the world. We can source a very large number of Residential and Industrial Valves and Supplies from leading manufacturers such as Conbraco, Hammond, Honeywell, Asco, Sloan, Conbraco Apollo, Mueller, Watts and many other manufacturers. Please see below some of our products:

Valves by Manufacturer:

Valves by Type:
Bronze Valves
Ball Valves
Butterfly Valves
Flow Control Valves
Iron Valves
Commercial Ball Valves
Industrial Ball Valves
Cast Steel Valves
Dry Bulk Valves
Transformer Valves
Fire Protection Valves
Actuation, Controls, Actuators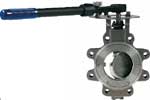 Hammond Valves:
Commercial Bronze Gate, Globe and Check Valves
Commercial/Industrial Iron Gate, Globe and Check Valves
Industrial Cast Steel Gate, Globe and Check Valves
Commercial Ball Valves
Industrial Ball Valves
Commercial and Industrial Iron Butterfly Valves
Plumbing and Heating Valves
Y-Strainers
Actuation & Controls
Honeywell Valves:
Honeywell Universal Gas Valve
Honeywell Standing Pilot Gas Valve
Honeywell Universal Electronic Ignition Gas Valve
Honeywell Gas Valve & Smart Valve
Honeywell Universal Retrofit Intermittent Pilot Gas Burner Ignition Kit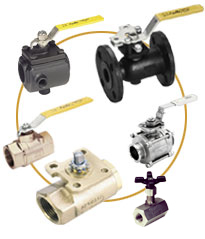 Conbraco Valves:
Apollo Ball Valves for hydronic systems, irrigation, instrumentation, or tough industrial process flow
Butterfly Valves for use in industrial and HVAC/mechanical applications, Inline Check Valves, Lift and Swing Check valves, "mini-check" for plumbing and OEM applications
Marine Valves and Fittings for extreme marine environments, Apollo Sea Flange and shut-off valves, thru-hull connections and flange nuts, 90° thru-hull assemblies, fuel tank selector valves, stainless steel cleats, intake strainers
Plumbing & Heating products, such as Water Heater Accessories, Water Pressure Reducing Valves, Vacuum Breakers, Hydronic Heating Specialties, Gas & Pilot Cocks, Water Gauges and Accessories, Air and Drain Cocks.
We are conveniently located at 1234 Central Avenue Hillside, NJ 07205 and very central for store visits or very quick delivery to:
Union (07083), Irvington (07111), Springfield (07081, 07901), Cranford (07016, 07033), Millburn (07039, 07041, 07078), East Orange (07017, 07018, 07019), Orange (07051),Harrison (07029), Maplewood (07040, 07052, 07079), Linden (07036, 07065, 07202). Union county, Somerset, Morris, Elizabeth (07201, 07202, 07206, 07207, 07208), Roselle (07202, 07203), Roselle Park (07204), South Orange (07079), and Newark (07101, 07102, 07103, 07104, 07105, 07106, 07107, 07108, 07112, 07105, 07175, 07184, 07188, 07191, 07192, 07193, 07195, 07198, 07199, 07201).
We offer same day deliveries in the Tri-State Area, NY / New York, NJ / New Jersey, CT / Connecticut. Essex, Hudson, and Middlesex County, and in fact the entire Northern New Jersey / North NJ area takes advantage of our unparalleled large inventory and aggressive pricing.

Ask Questions or Request a FREE Quote

Heating - Industrial - Marine - Plumbing - Institutional
ONE STOP SOURCE - We sell Products from Hundreds of Manufacturers
908-351-3600

| Plumbing & HVAC Products | A to F | G to P | R to W |
| List of Manufacturers | Product Brands |
| HVAC System Design, Sizing, Fabrication and Troubleshooting |
| Plumbing System Design, Sizing, Fabrication & Troubleshooting |
| Industrial Plumbing Supply | Residential, Commercial and Industrial Valves & Supplies |
| Contact us | Map & Directions | E-Mail Us / Quote Requests | Home |

Visit our

Heating, Plumbing, Industrial Supplies Store in Hillside, New Jersey

Same Day Shipping Worldwide

---
Copyright © WestSide Plumbing Supply, All rights reserved. Our company is a well known supplier of HVAC and Plumbing Products and Equipment for residential, commercial and industrial applications. If you look for New York NY Plumbing Fixtures and Supplies, HVAC Supplies, New Jersey NJ Plumbing Fixtures and Supplies, Industrial Plumbing Supply, you don't need to go any further. Call us at 908-351-3600 or visit our plumbing supply store. We source products from hundreds of manufacturers, and our service is unparalleled.